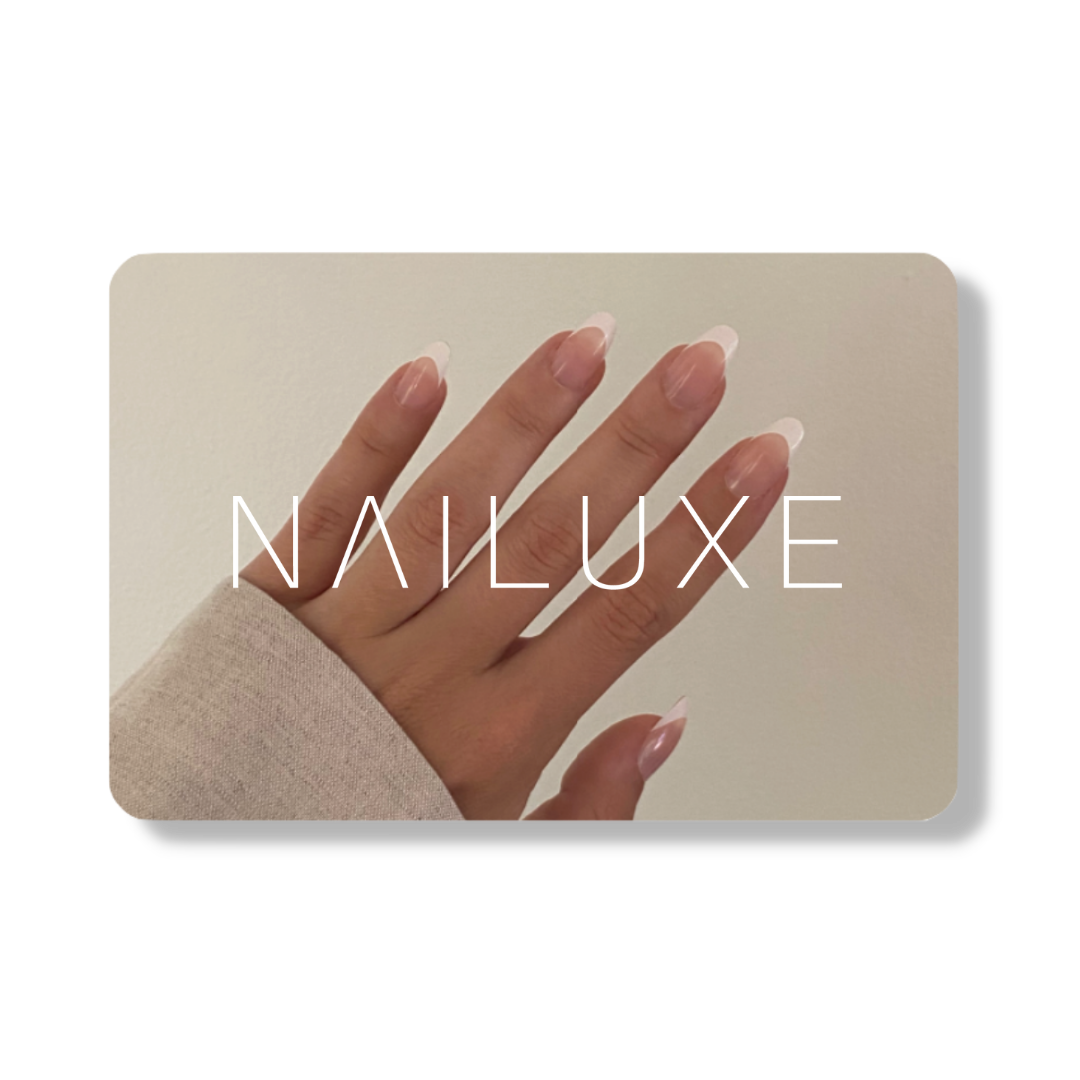 DIGITAL GIFT CARD
Shopping for someone else but not sure what to give them? Give the gift of beautiful nails. Choose your amount.
The gift card code must be entered in the gift card/discount box at checkout before order is placed. When checking out on a mobile device, the gift card code must be entered at checkout under order summary. Gift card codes cannot be added to an order after it has been placed.
No, our digital gift cards do not expire.
Typically, we do not replace lost or stolen cards. However, please feel free to email us at support@nailuxe.ca with the name and email of the purchaser, and in some cases, we may be able to help.
Unfortunately, digital gift cards cannot be reloaded.
If the digital gift card is associated with your account, then you can check the balance by using the link provided in the gift card email. If you do not have an account, email us at support@nailuxe.ca with the name used on the order and we will let you know your balance.
When you purchase a digital gift card, it will typically be emailed to you within hours if the order only contains the digital gift card. If you ordered a digital gift card as well as physical products, you will receive your digital gift card via email when the physical product ships.
Unfortunately, you cannot cancel your digital gift card once it is received. NAILUXE gift cards are final sale and are non-refundable.